Titan T-51 Mustang kitset optional extras...
The ability to customise your T-51 bird continues to grow with a range of products from Titan and other private enterprises. These are optional extras that can be purchased (and mostly retro-fitted) at any stage should you decide to. Products include, but are not limited to: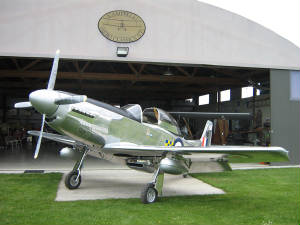 V6 T-51 Mustang with drop tanks, custom seats, EFIS and Autopilot
Drop tanks and hard points
Custom seats
Fibreglass belly and wing root fairings
Upgraded canopy winder knob
V6 throttle quadrants (for V6)
Internal wing fuel tanks
Battery box weldment (for V6)
Larger diameter gear legs (for V6)
Aft canopy stiffener
Inner gear doors
Check out the link below to Titan's website for further details
(pics and prices) and contact us to order your parts today...
Kitset optional extras on Titan website...