N.Z's flagship replica warbird, 28 nationwide...join the latest fighter squadron!
6 under construction in Australia, and more coming...
Campbell Aviation Titan T-51 Mustang - Rotax 912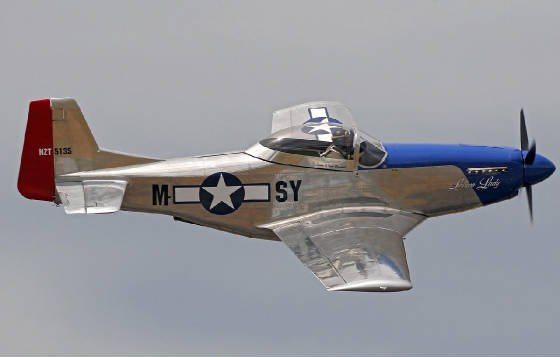 Fly this on a Microlight licence!
This stunning all metal aircraft comes as a comprehensive kitset with these great features...
3/4 scale replica of the NA P-51D or B Mustang, the most affordable alternative to the original

Two place, fully dual control

Friendly flying characteristics with 39 mph stall speed

Ideal for cross country with 720+ mile range

Fully retractable landing gear

Experimental (1750 lbs MAUW) or Under 1200 lbs MTOW (Microlight) weight categories

V-6 (150-250hp) or Rotax (100-115hp) engine options

Superb performance figures with 150+ mph cruise speed

Low running and service costs!

Hassle free delivery and genuine builder support

Quick build options available

Modular kitsets available

First class engineering
T-51 basic cockpit layout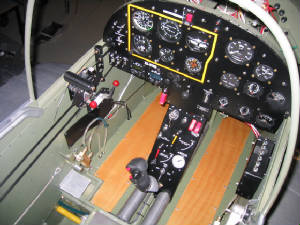 American based Titan Aircraft have incorporated lightweight construction methods and hi-tech systems in the T-51 Mustang not commonly found in other comparably priced aircraft. This, combined with Titan Aircraft's renowned reputation for high quality products, superior aircraft performance, and outstanding customer support, is sure to provide the pilot and kit builder a very pleasurable experience and is the reason the kit continues to develop and be sold around the world proving especially popular in N.Z. due to its low cost, Microlight capability, and freedom to customize. The T-51 is a stunning 3/4 scale replica P-51D Mustang, and more recently a razorback B model, combining friendly low speed handling characteristics with aerobatic agility and high performance. Titan Aircraft, also manufacturers of the very popular Titan Tornado microlight, originally designed the T-51 to operate around the Rotax 912 powerplant. The Titan T-51 has since gone on to develop and operate with a number of automotive based V-6 engines bringing it that step closer to its big brother. The sleek lines of the T-51 allow for it's impressive performance figures when coupled with a hydraulic constant speed or variable pitch 4 blade propeller and either the Rotax or V-6 powerplants.
Honda V-6 powered T-51 Mustang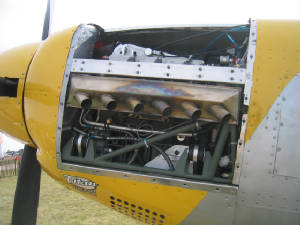 Suzuki V6 and Honda V6 engine options give the T-51 slightly increased performance over the Rotax powered models, especially in the usable load and climb area, not to mention the increased prop diameter and growling engine note. The aircraft comes as a comprehensive kitset with an estimated build time starting at 2000 hours (this figure can vary significantly depending on installation options, builder experience and skill, paint, avionics, etc.) and includes all required material, components and fasteners. A significant portion of the kit is assembled at the factory, including the entire centre section complete with landing gear installed, the wing and horiz stab leading edges, the vertical stabilizer, control surfaces, the entire fuselage steel structure, and many other parts that remove the possibility of builder error and aid in a smooth building process. The kit does not however include the engine, propeller and instruments because of different customer preferences. When equipped with the Rotax 912S engine, controllable propeller, and a full compliment of necessary flight instruments; we expect the finished T-51 could cost under US$90,000.00. This is a very customisable aircraft that can be tailored to suit a variety of options. Quick build kits are also available - "Fast Build with Flush Rivets", these are built to factory specs in the Phillipines with solid rivets instead of the usual pop rivets and are complete apart from plumbing, wiring, avionics, some finishing details, and engine installation...great for those not interested in building and waiting, or those without kitset construction knowledge and experience.
T-51 Centre Section kit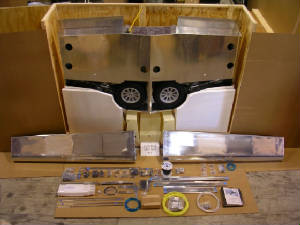 Campbell Aviation are the sole authorised Titan T-51 Mustang agents for the Australasian region, and have sold 34 in the region (28 in N.Z, 6 in Australia). We have built several T-51s for N.Z clients from our homebase in North Canterbury N.Z. We offer full kitset builder assistance options for clients with the added benefits of experience, and construction and testing at our private airfield allowing the long held dreams of many to own and fly a unique aircraft based on the legendary fighters of WWII to become a reality and continues the Golden Era of Aviation with a realistic and affordable approach. This, combined with the passion for what we do contributes to a most cost effective and superbly crafted end product...contact us today to discuss your options.
Campbell Aviation built Titan T-51 Mustangs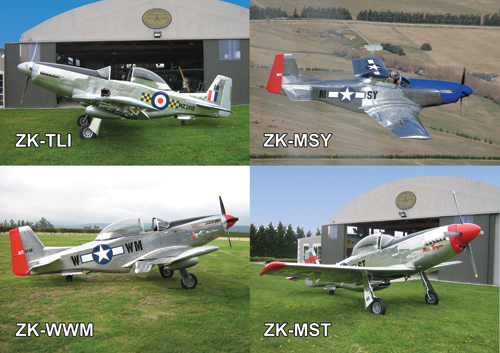 "90% of the fun at 10% of the cost" - Jerry Chisum, T-51 Test Pilot
Specifications:
Two place dual control.
3/4 scale replica P-51D or B Mustang.
Experimental or Microlight weight categories.
Length: 23' 6" / 7.16m
Height: 9' 2" / 2.80m
Wing span: 24' / 7.32m
Wing area: 118 sq ft / 10.96 sq. m.
Cabin width: 24" / 60.96 cm
Cabin head room: 48" /121/96 cm
Cabin leg room: 46" / 116.84 cm
Fuel capacity: 23 gal / 87 lt

Performance:
VNE 197 mph / 316.97 kph
Cruise speed: 150 mph / 241.35 kph
Stall speed: 39 mph / 62.65 kph
Range : 720 miles / 1158.5 km
Climb rate solo: 1,200 f/m / 6.1 m/s
Take off run solo: 300 ft / 91.44 m
Landing run solo: 300 ft / 91.44 m
Ceiling: 16,000 ft / 4876.8 m.

Engine, PSRU, and Prop Options:
Rotax 912S - 100 hp
Rotax 914 - 115 hp
Suzuki 2.5/2.7L V6 - 150-170 hp
Honda 3.5L V6 - 250 hp
Whirlwind 69" Hydraulic constant speed 4 blade propeller (for Rotax)
Whirlwind 84" Hydraulic constant speed 4 blade propeller (for V-6)
Neil Hintz gear driven PSRU (for V-6)
Pricing:
US$54,900 kit only. (This does not include engine, propeller, instruments).
B model kit pricing is US $62,900
Contact us for modular kit pricing, fast build kit pricing, and other options pricing (engine, prop, avionics, etc) today...

Performance of aircraft varies with engine, propeller, gearbox and installation options.
Specifications and pricing subject to change without notice.



Ivan Campbell in ZK-MSY