Continuing the name, tradition, and excellence. The ultimate replica of distinction.
This is the first and only aluminium Spitfire in kit form since World War II.
6 already in New Zealand, and more coming...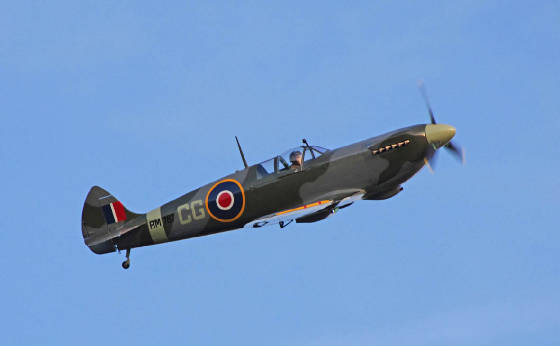 Mk26B Spitfires, with LS2 V8 powerplant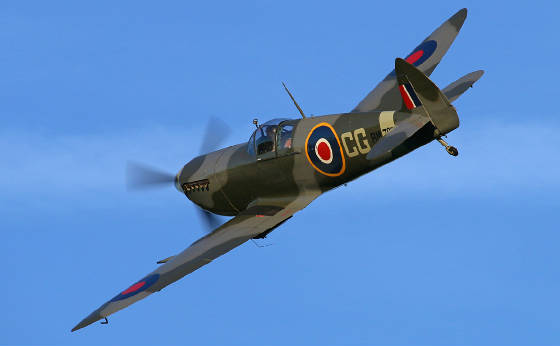 This beautiful all-metal machine comes as comprehensive kitset with these great features...

80% or 90% scale replica of the MkIX Spitfire, the most affordable alternative to the original

Two place, fully dual control

Friendly flying characteristics with 42 kts stall speed

Ideal for cross country with a range of between 480 - 570 naut miles

Fully retractable main landing gear

Experimental category (1785 Lbs gross weight)

V-6 (250 - 320 hp) or V-8 (430 hp) engine options

Superb performance figures with 170+ kts cruise speed

Low running and service costs!

Hassle free delivery and genuine builder support

First class engineering
Spitty cockpit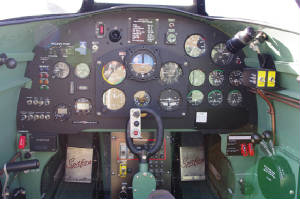 Manufactured in aircraft quality aluminium and hardware, this two seater aircraft combines performance with the most enviable style and reputation. The highest quality materials are brought together using careful design, superb craftsmanship and overall excellence in aircraft engineering. American based Supermarine Aircraft have been manufacturing the Spitfire kitsets for the last 17 years, and now have their products in over 8 countries worldwide. Over 5 million dollars have been spent on R & D to come up with a product that is safe and a world leader in quality and innovation, but most of all a joy to fly.
LS-2 V8 and Supermarine dual-belt PSRU
Originally designed with the 6 cylinder Jabiru in mind, the aircraft has gone on to develop and utilise a range of automotive based V-6 and V-8 powerplants with supercharging optional, allowing for a much wider range of performance that resembles the Original in a very cost efficient manner. Superb performance figures combined with friendly handling characteristics and not to mention the unequalled elegance of the aircraft itself make this aircraft a continuing legacy of the Legend it is based upon, the WWII Spitfire. The aircraft comes as a comprehensive kitset with all components prefabricated, including the Main and Wing spars and control surfaces corrosion protected and assembled. The fuselage shell comes complete ready for fit-out and the wings complete and disassembled for packing. Construction time starts at approx 1200 hrs and can vary significantly depending on installation options, builder experience and skill, paint, avionics, etc. This is a very customisable aircraft that can be tailored to suit a variety of options.
Mk 26B Fuselage kit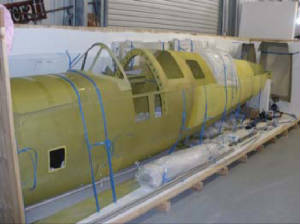 Campbell Aviation are the exclusive N.Z. distributors for the Supermarine Mk26 and Mk26B Spitfire aircraft kits, and have sold 6 nationwide. We are providing builder assistance for several N.Z Spitifre clients from our homebase in North Canterbury N.Z. and offer full kitset builder assistance options for clients with the added benefits of experience, and construction and testing at our private airfield allowing the long held dreams of many to own and fly a unique aircraft based on the legendary fighters of WWII to become a reality and to help keep alive the Golden Era of Aviation with a realistic and affordable approach. This, combined with the passion for what we do contributes to a most cost effective and superbly crafted end product...contact us today to discuss your options.
Campbell Aviation build Mk 26B Spitfires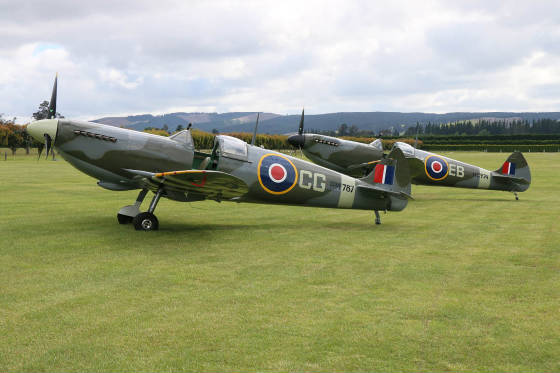 These aircraft are powered by the Chevrolet LS-2 V8
'Unmistakable on any airfield and in monetry terms will always appreciate in value'