Mustangs, Spitfires, and Tigermoths
Your sole authorised N.Z and Australian agents for two stunning all metal replica warbirds, and a wood and fabric classic:

Titan T-51 Mustang

(3/4 Scale, all metal, two seat, dual control, P-51D or B Mustang replica, Microlight or Experimental category, Rotax or V-6 engine options)

FFP R-80 Tigermoth

(80% Scale, wood and fabric, two seat, dual control, DH-82 Tigermoth replica, Microlight category, 4 cyl engine options, 100+ hp)

Supermarine Mk26/B Spitfire

(80% and 90% scale, all metal, two seat, dual control, Mk IX Spitfire replica, Experimental category, V-6 and V-8 engine options)

"Both are buff metal machines and both gave me an errie feeling that I had been rocketed back in time to a place over the English Channel circa June 1944" - American Test Pilot

"90% of the fun at 10% of the cost!" - Jerry Chisum, Ex P-51D Pilot, N.Z Warbird and Test Pilot

"The Mustang and Spitfire...every boys dream...and now my dream has become reality...thankyou very much!" - New Zealand T-51 owner
Campbell Aviation Ltd have now supplied the Australasian sector with over 40 aircraft kitsets, and have built several for our clients at our homebase, 'Loburn Abbey' Airfield, allowing the long held dreams of many to own and fly a unique aircraft based on the legendary fighters of WWII to become a reality and to help keep alive the Golden Era of Aviation with a realistic and affordable approach. This, along with the passion of Ivan and Sandy Campbell for what they do, ensures hassle free delivery of your aircraft kit and its other necessary components, along with genuine customer support prior to and post delivery. We also offer an aircraft kitset assembly service and full builder support for you and your aircraft with the added benefits of experience, and construction, testing and training at our private airfield and construction facility at 'Loburn Abbey' in North Canterbury N.Z. This, combined with the passion for what we do contributes to a most cost effective and superbly crafted end product. Contact us today to discuss your options...
R-80 Tigermoths at Loburn Abbey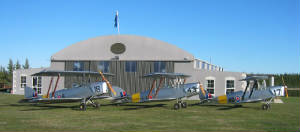 Aircraft construction at Loburn Abbey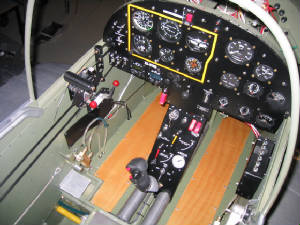 Take your passion to the next level and strap yourself into the fighter's seat of one of these stunning aircraft...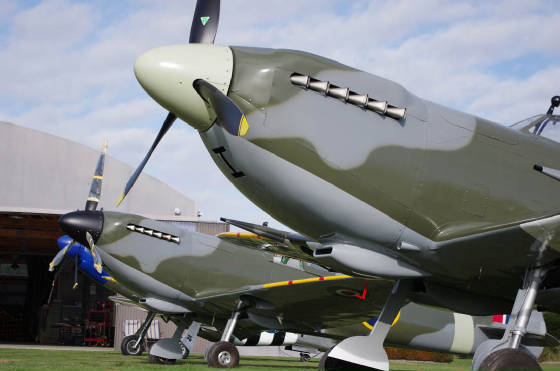 Replica Warbirds:
The Affordable Alternative
90% of the fun at 10% of the cost!
Keeping alive the Golden Era of Aviation
_____________________________________________________________________________________________________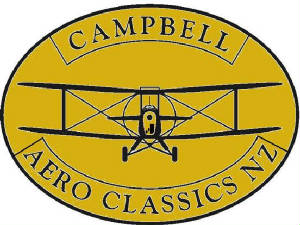 Disclaimer: Campbell Aero Classics N.Z. Ltd accepts no responsibility for any injury or loss arising from the use of the products on this website.

© 2018 Campbell Aero Classics All rights reserved