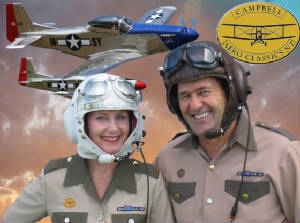 Ivan and Sandy Campbell welcome you to Campbell Aero Classics N.Z. Ltd: Home of the Campbell Original Hard Shell Leather Flying Helmet © - the world's first authentic classic leather hard shell flying helmet, and Campbell Aviation Ltd: your Australasian agents for Replica Warbird aircraft and accessories - the Titan T-51 Mustang, Supermarine Mk-26B Spitfire, and Fisher Flying Products kitsets.


Setting a new standard for Warbird, Vintage, Classic, and Sport Aviators. The ultimate in a Classic Leather Hard Shell Flying Helmet©. Now the preferred choice of aviators worldwide, from top airshow pilots to weekend aviators. New Zealand made quality and innovation.
Recreating yesteryears golden era of aviation. Reliving the adventure, exhiliration, passion, fun and romance of flying...
__________________________
The leather flying helmet is the ultimate trademark of those early dare-devil pilots who we salute in recognition as they challenged the limits of that era, both in the air and on the ground in their quest for speed, challenge and adventure...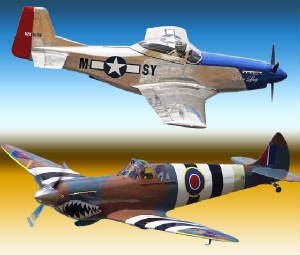 Your sole authorised Australasian agents for these three stunning replica warbirds
Titan T-51 Mustang (Australasia)

Supermarine Mk26B Spitfire (N.Z.)

FFP R-80 Tigermoth (Australasia)
Strap yourself into the fighter's seat today...
Click here for Replica Warbirds...
Keeping alive the Golden Era of Aviation
_____________________________________________________________________________________________________ _